LIFE AS MYTH

JOURNAL

JOURNAL 2013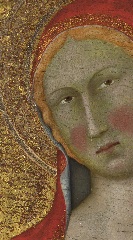 A living myth
Seven year cycles

WINTER 2013
A living faith
The chapels of the seven tongues

LIFEWORKS

ATLAS


WINTER 2013

THE VISIONARY MESSENGER

| | |
| --- | --- |
| (below) A sculptural depiction of Saint John as a scribe with pen and paper. Entrance doors to the Cathedral of Saint John the Divine, New York, New York. 2013. (above) The ascension of Saint John, The life of Saint John the Evangelist series. Giotto di Bondone. 1320. Santa Croce, Florence, Italy. The word evangelist is from the Greek euangelos, meaning to bring good news. It often refers specifically to the writers of the four Gospels: Matthew, Mark, Luke and John. The meaning has expanded to include those who seek to convert others to Christianity through public speaking or those who are engaged in Christian missionary work. | |

The Cathedral of Saint John the Divine derives its name from John, known as "the beloved apostle" and one of the twelve disciples of Christ. According to church tradition, Saint John is the author of several New Testament writings: the Gospel of John, the three Epistles of John and The Book of Revelation. However, there is disagreement among modern scholars on the authorship of Revelation. In this debate, there is a distinction drawn between the Apostle John and the John of Patmos, who is the author of Revelation.

John, also known as the beloved disciple, was a fisherman and a disciple of John the Baptist before joining the ministry of Jesus of Nazareth. The New Testament portrays him as a favorite of Christ, the only disciple who stayed with him during the crucifixion, and the one who promised to honor Christ's request to care for his mother Mary. John was the only disciple to survive into old age, dying of natural causes at the age of 94.

Saint John is the patron saint of writers and his feast day is December 27.