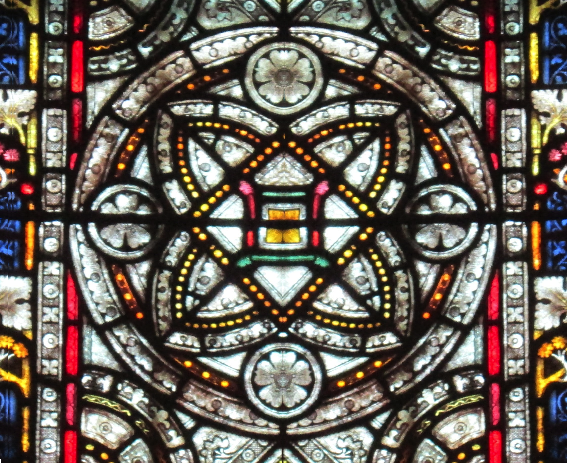 Examine it carefully, and you will penetrate to the very shrine of art. You will make out intricacies so delicate and subtle, so concise and compact, so full of knots and links, with colors so fresh and vivid, that you might think all this was the work of an angel, not a man.
12th C. commentary on The Book of Columba also known as The Book of Kells
The chapel of Saint Columba bears the name of the Irish mystic and saint noted for his extensive missionary work throughout Ireland, Scotland and England. History credits him with the founding of the famous monastery on Iona and the original founding of The Abbey of Kells. Much of what is known about the saint comes from Vita Columbae by ninth century abbot Adomnan. Vita Columbae spans three different books, covering Columba's prophecies, miracles and apparitions. Saint Columba is the patron saint of Ireland and Scotland as well as bookbinders and poets. His feast day is June 9.
Completed in 1911, the architects for The chapel of Saint Columba were Heins and LaFarge, the original design partnership for the cathedral proper. The chapel is Norman/Romanesque in style with echoes of architectural features found in Durham Cathedral (United Kingdom). The Cathedral of Saint John the Divine has dedicated this space to peoples of Celtic and English descent.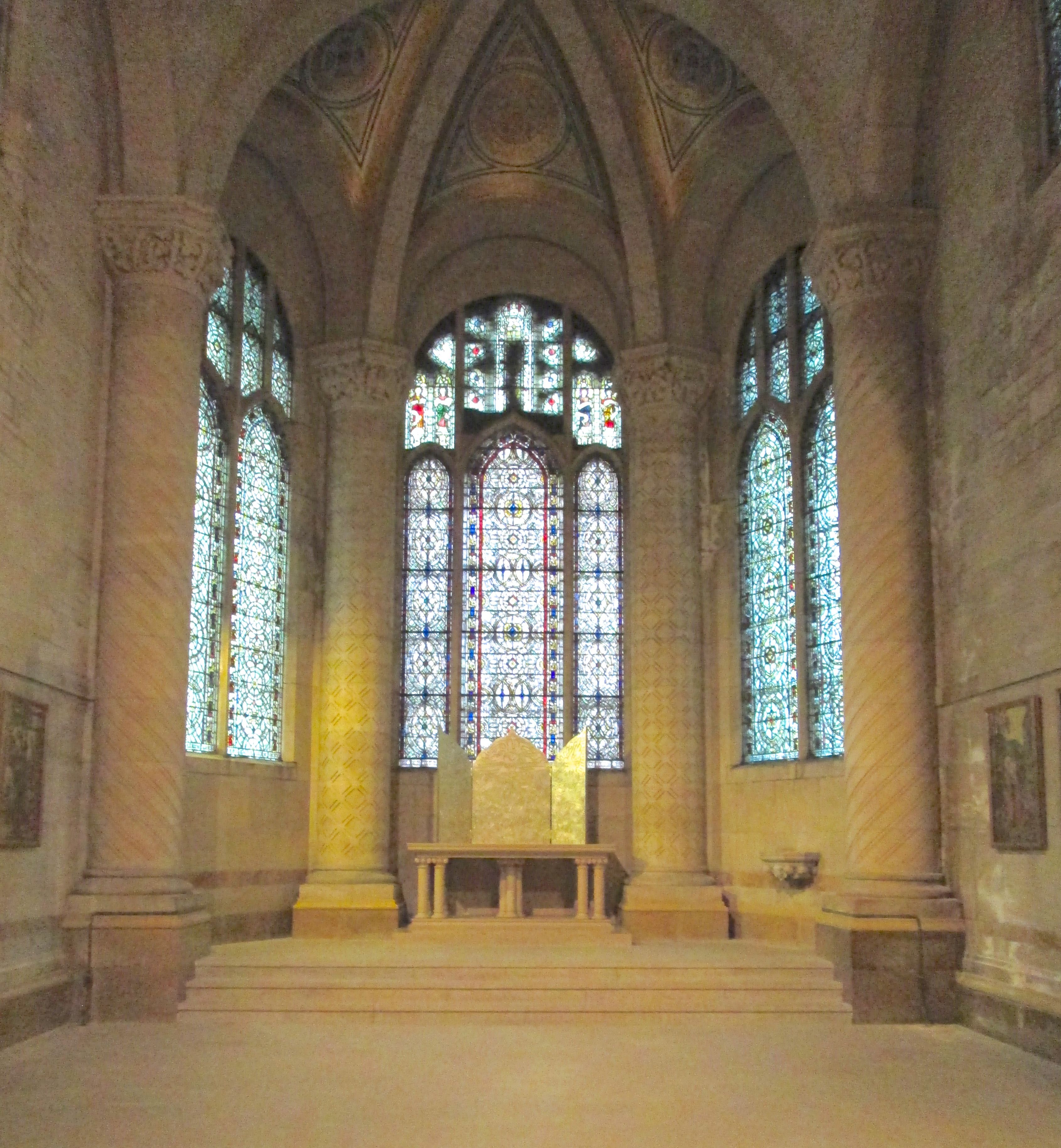 The chapel of Saint Columba, The chapels of the seven tongues, New York, New York. 2013;

A detail from a stained glass window

A carpet page. The Book of Kells. Trinity College, Dublin. ca. 800 AD. Carpet pages are one of the distinctive traits of insular illuminated manuscripts. Traditionally placed at the beginning of each Gospel, these designs feature vibrant color and complex geometric patterns. Their primary inspiration is the oriental carpets from the period, hence the name 'carpet page'. The earliest surviving example is the Bobbio Orosius which dates from the 7th Century.