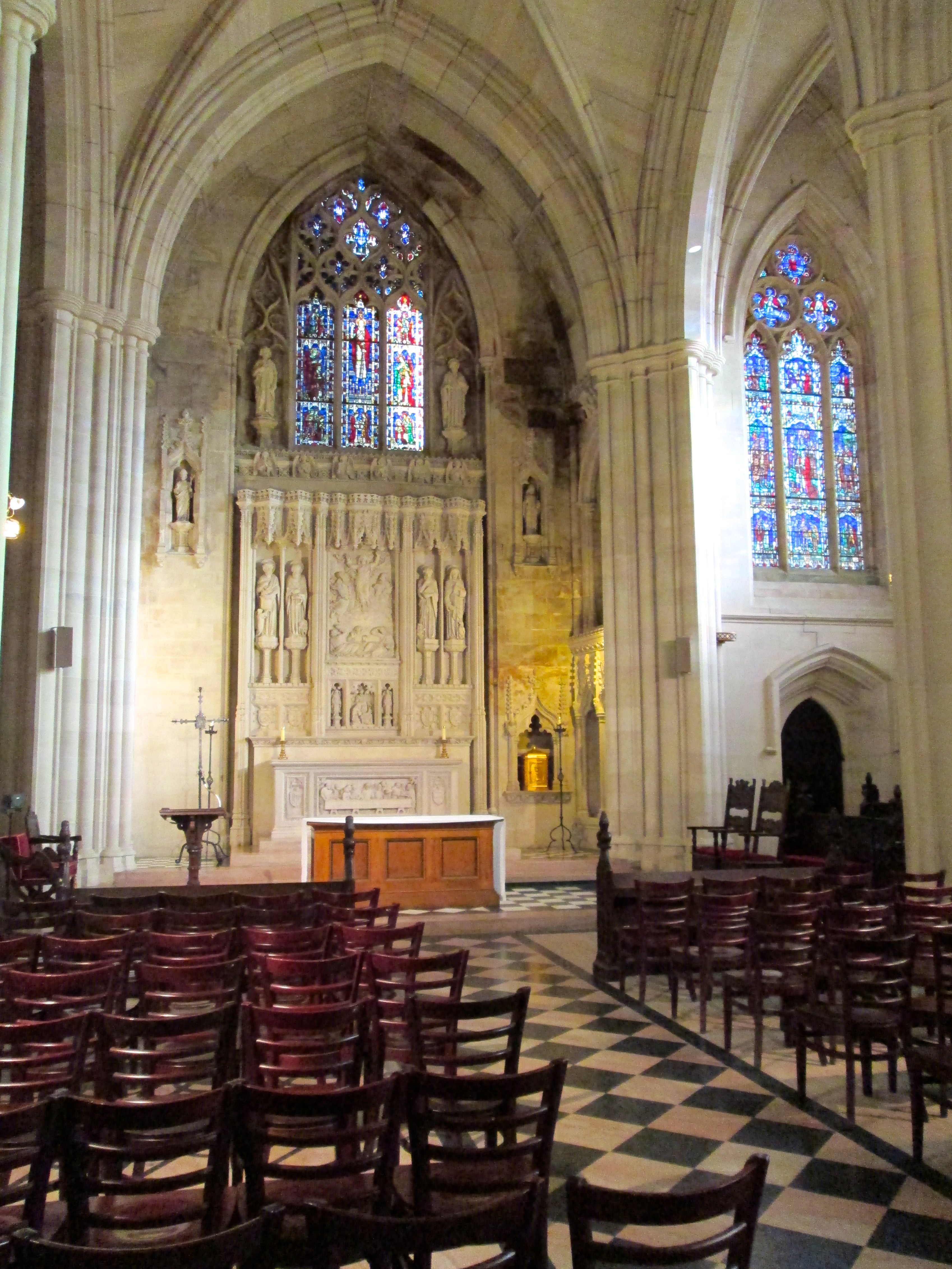 About the injunction of the Apostle Paul that women should keep silent in church? Don't go by one text only.
Saint Teresa of Avila (1515-1582), Spanish writer, nun, mystic
Henry Vaughan, noted designer of the Washington Cathedral, designed three chapels at the cathedral: Saint Ansgar (1918), Saint Boniface (1916), and the last chapel of the seven tongues, Saint James (1916). His architectural style and detailing is a fusion of fourteenth century English and thirteenth century French. The stained glass windows are pictorial and feature portraits of Spanish writers, artists and mystics, including Cervantes, St. John of the Cross, St. Teresa of Avila, and El Greco.
This chapel is one of the larger in the cathedral, seating 250, and containing an Aeolian-Skinner organ with 857 pipes. Due to these special features, this chapel often serves as a space for weddings, funerals, worship services and musical concerts.
This chapel is dedicated to all Spanish immigrants and is named for Saint James, one of the twelve apostles and patron saint of Spain. Saint James is also the patron saint of sufferers of arthritis and rheumatism, apothecaries, blacksmiths, equestrians, furriers, knights, laborers, pharmacists, pilgrims, soldiers, tanners, and veterinarians. King Herod Agrippa ordered his beheading, making him the first saint to be martyred. His feast day is July 25.

(above) Saint Teresa of Avila (left) The chapel of Saint James, The chapels of the seven tongues, The Cathedral of Saint John the Divine. 2013.