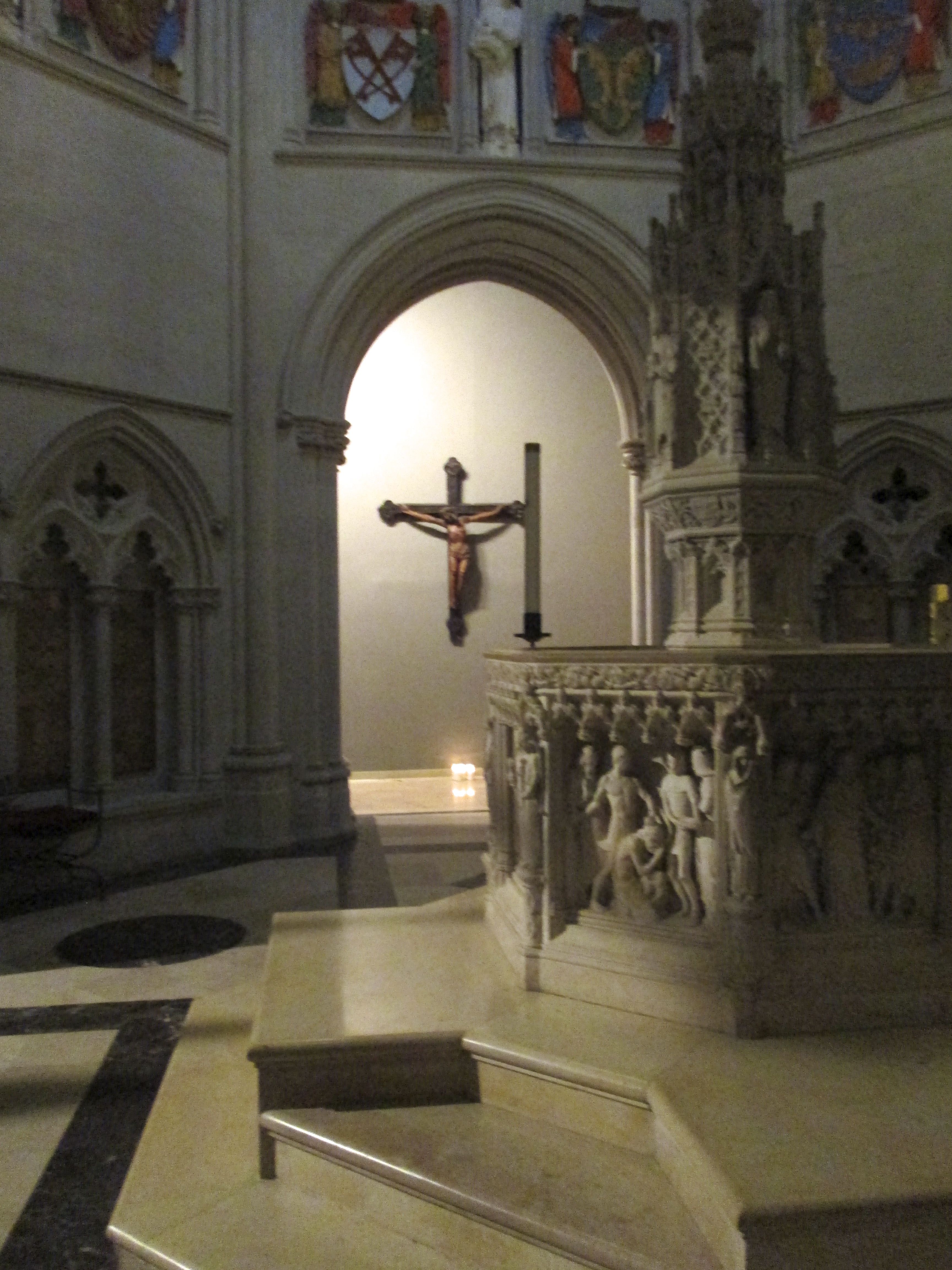 You are not only responsible for what you say, but also for what you do not say.
Martin Luther (1483-1546) monk, priest, member of the Protestant Reformation
Henry Vaughan, noted designer of the Washington Cathedral, designed three chapels at the cathedral: Saint Ansgar (1918), Saint Boniface (1916), and Saint James (1916). His architectural style and detailing is a fusion of fourteenth century English and thirteenth century French, with the resulting effect being twentieth century American.
This chapel contains a section of the columbarium, a room with niches for the storage of funeral urns. Immediately adjacent to the chapel and the columbarium is the baptistry, a room used for baptism. This is a profoundly symbolic use of sacred space with rooms devoted to first and last rites situated side by side.
The chapel is dedicated to people of Scandinavian descent and much of the iconography represents individuals important in Scandinavian history. This includes a series of intricately carved figures of St. Ansgar, Guastavus Adolphus, St. Olaf and Martin Luther found on the wall at the back of the altar.

Saint Ansgar was known as "The Apostle of Scandinavia" and "The Apostle of the North" and he is remembered as a true visionary. Throughout his life, Ansgar experienced waking visions and used those experiences to guide his life choices. He was a very little boy when he reported his first vision, shortly after his mother's death. Ansgar reported seeing his mother in the company of Mary, the mother of Christ. The feast day of Saint Ansgar is February 3.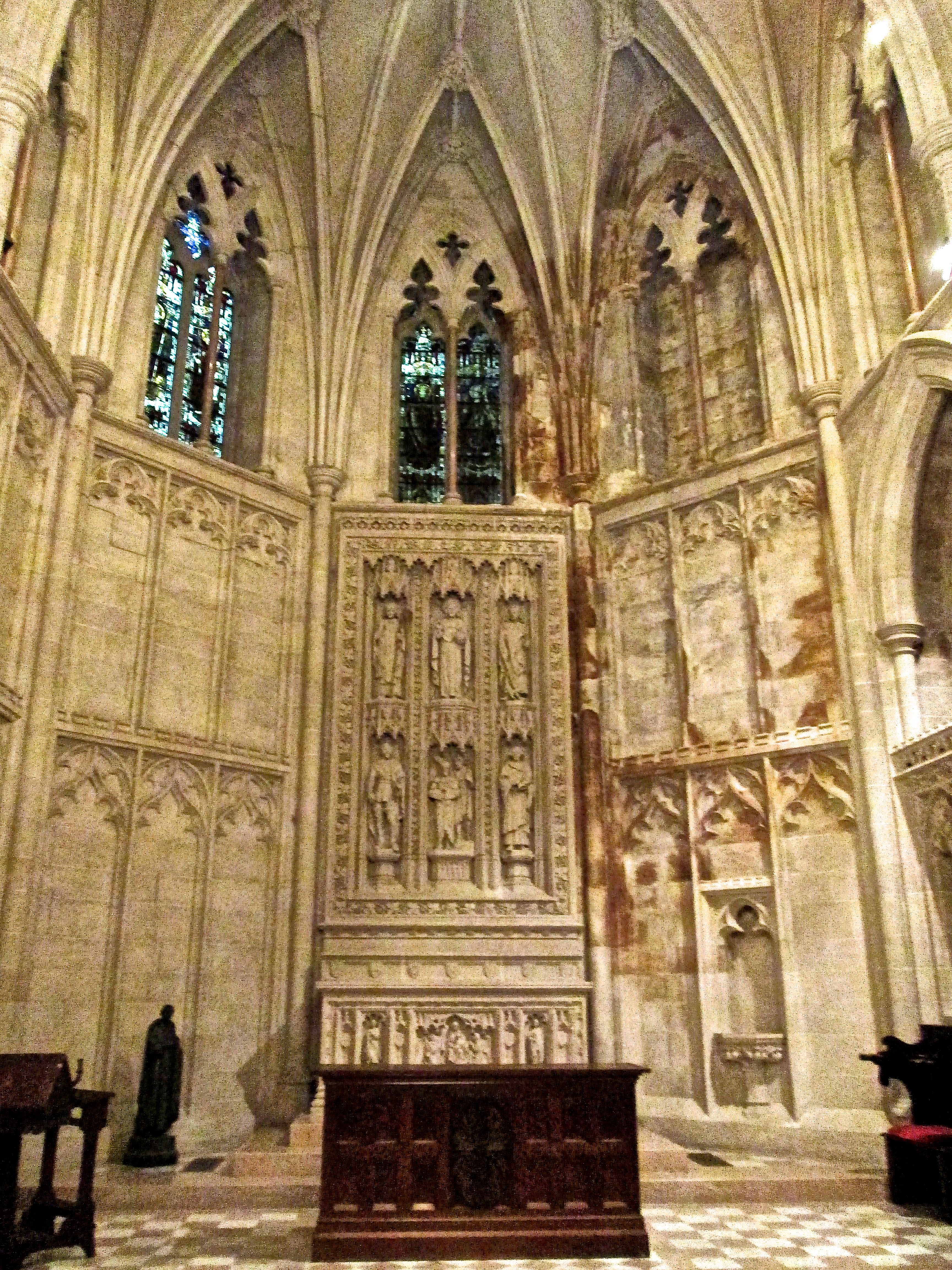 The chapel of Saint Ansgar, The chapels of the seven tongues, New York, New York. 2013;

View from the chapel of Saint Ansgar into the adjacent baptistry.