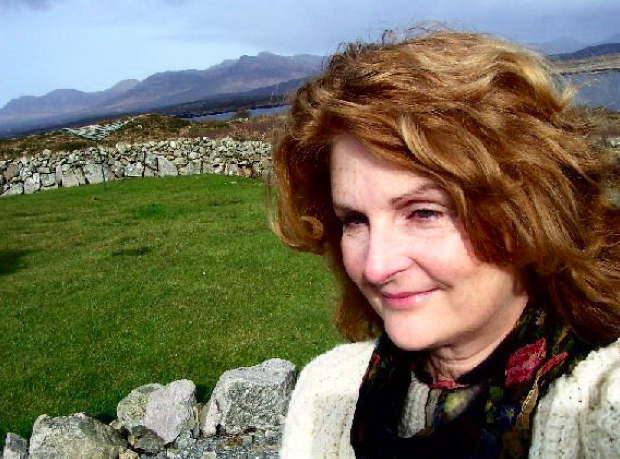 My first evening in Roundstone, Ireland there will be an auspicious sign: a lunar eclipse. This year's eclipse also coincides with the final day of the Chinese New Year, a celebration day known as the Festival of Lanterns. On the evening of this holiday it is customary to light lanterns which children carry out into the darkness. This tradition signifies the symbolic illumination of the new year.
Various traditions credit lunar and solar eclipses with affecting human and natural events. Tibetan Buddhists say that during a lunar eclipse, our actions, whether good or bad, are multiplied one thousand fold. Ancient Chinese mythology held that lunar eclipses occur when the Dragon is attempting to eat the moon. To counteract this effect, it was the custom to make loud noises (e.g., bang drums) to frighten the Dragon away. As recently as the nineteenth century, the Chinese navy fired its cannons during a lunar eclipse because of this belief.
A sunrise in Roundstone, Ireland. 2008

Self-portrait. 2008; (added July 2015)

A sunrise in the Connemara, 2013.