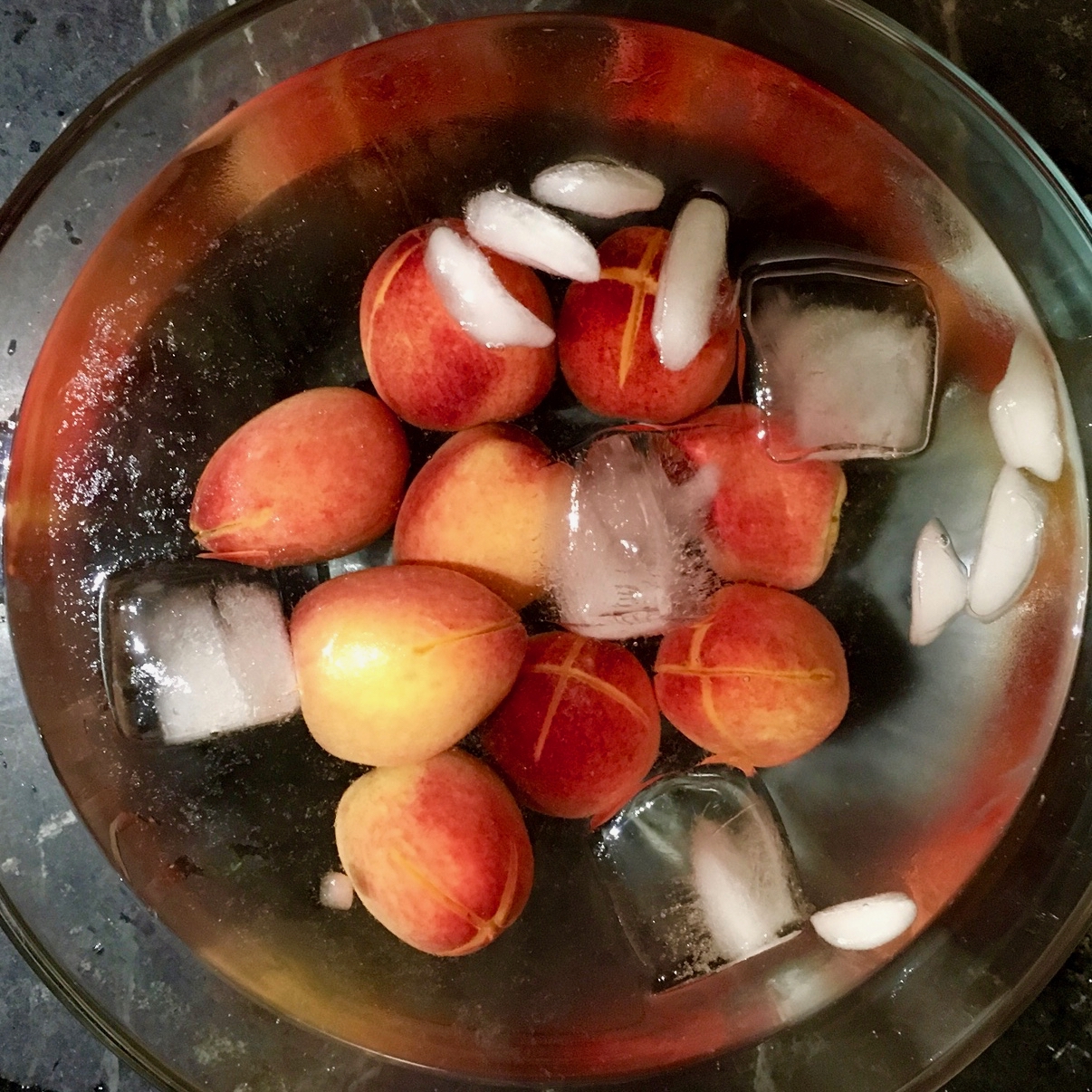 Georgia peaches are a fixture at summer roadside stands and I've learned how to determine their ripeness when shopping -- a slight give to the fruit when gently squeezed and a rich peachy aroma. The same rules have worked for my homegrown ones this summer when picking them in the front yard.
So what to do to celebrate the ripening of the Dovekeep peaches? Peach chutney, of course. The five star recipe that has won my heart requires four pounds of Dovekeep peaches along with red pepper, cardamon and diced ginger. These are additions to a personal spice collection that, up to now, only contained peppercorns and kosher salt.
The process takes time and I've decided to enjoy it, photographing each step along the way. This image is one of my favorites. It's an early step -- the peaches have been scored at the bottom, put in a pot of simmering water for thirty seconds, then doused in ice water. This makes it easier to peel the peaches but it also makes their color more vibrant. Hours later from when I began. The chutney is simmering on the stove, leaving the house heavy with the smell of apple cider vinegar and brown sugar. In a few minutes I will return to the kitchen and finish, putting the chutney in mason jars.
It's hard to gauge how much chutney will result but I hope there will be enough for a few gifts -- along with a summer brunch for my family. There might not be any dragon liver or phoenix marrow to eat but there will be a feast of green salad and Mimosas and grilled cheddar sandwiches on sourdough with plenty of Dovekeep peach chutney.