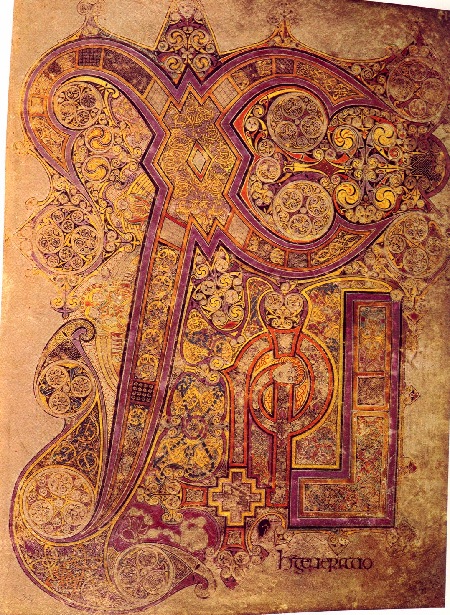 The Incarnation Initial (Chi + Rho are the first two letters of the word Christ in Greek and in this interpretation create a form similar to a "P"). The Book of Kells. Trinity College, Dublin. ca. 800 AD.
"Examine it carefully, and you will penetrate to the very shrine of art. You will make out intricacies so delicate and subtle, so concise and compact, so full of knots and links, with colors so fresh and vivid, that you might think all this was the work of an angel, not a man."
12th C. commentary on The Book of Kells.
The Gospel of Matthew begins with the genealogy of Christ. Insular illumination often treated the opening words of Matthew in a highly decorative manner, out of reverence for the first words of the four Gospels. The Chi Rho [also known as the incarnation initial, The Book of Kells] is one of the most elaborate examples of this practice.