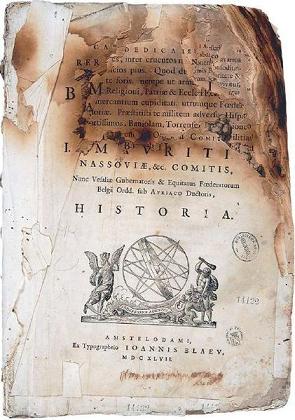 To remain silent is literally to close down the shop of one's humanity.
Anatole Broyard [1920-1990] writer, literary critic and editor for the New York Times
This Monday marks the fourth anniversary of my move to New York City. That particular August 27th was a Wednesday. It was also a celestial alignment, an unusual configuration of stars and planets which signified a time for peace and healing and new beginnings. That astronomical promise was an auspicious sign for the path I had chosen. However, the Life which I thought I was beginning -- professional counseling -- is not actually the Life I now live. You might say that I am living an accidental life. The accident is my writing.
"Why do you write?" someone asked me once. I suspected that this wise artist wanted me to really understand my desire, the source from which all this springs.
"I was abducted by the gods," I answered. It was the closest I could come to describing the passion which had seized me. Nevertheless, I thought about that question and a few weeks later provided a different answer. And the answer was:
"When I write, I come into being."
Though I have been involved in the arts all my life, and though I have written off and on for the past fifteen years, something very unexpected happened when I began to write daily. That started four years ago, around the time I moved to New York and around the time those planets and stars moved into alignment. Through the daily discipline of writing I discovered a deeper understanding of my own humanity and a richer, more present experience of Life. This connection between one's art, one's life and one's sense of Self is what drives writers to keep writing -- even when there are extraordinary efforts to silence them. Even when threatened with criminal prosecution, fines and imprisonment, -- even when family members are harassed or intimidated, -- even when property is destroyed or confiscated, -- even when laws are broken or governments fail to protect them. Even then.
Which brings me to the 2007 recipients of the Hellman/Hammett grants. The estate of playwright Lillian Hellman funded the program and it carries her name and that of her life companion, novelist Dashiell Hammett. Both were interrogated during the McCarthy era and afterward Hellman had trouble finding work and Hammett was jailed.
This year's Hellman/Hammett recipients have suffered persecution because they have openly criticized public policy or persons in power. These writers have undergone censorship, surveillance, detention, arrest, torture and imprisonment. Their writing has been banned; their jobs and property forfeited or destroyed; harassment and intimidation tactics have in some cases even extended to family members. Many of these writers are now living in exile.
Human Rights Watch administers the Hellman/Hammett grant program.
Maung Maung Kyaw Win (Burma), reporter, editor, publisher, translator, writer.


Vann Nath (Cambodia), writer and painter.


Njaru Philip (Cameroon), journalist.


Cui Zi En (China), novelist and professor.


Huang Qi (China), internet journalist.


Huang Xiang (China), one of the greatest poets of 20th century China and a master calligrapher.


Li Jianhong (China), pen name Xiao Qiao, journalist, founded the independent website Qimeng Luntan (Enlightenment Forum)


Liu Di (China), pen name Stainless Mouse, translator and internet writer.


Ouyang Yi (China), freelance writer.


Zhao Yan (China), reporter.


Jenny Johanna Manique Cortés (Colombia), journalist.


Maria Luisa Leiva Viamonte (Cuba), journalist, one of the founders of Damas de Blanco, a group of wives and mothers of imprisoned dissidents.


Pierre Mujomba (Democratic Republic of Congo), playwright.


Musa Saidykhan (Gambia), journalist, editor-in-chief of The Independent.


Irakli Kakabadze (Georgia), editor, writer, poet.


Ali Afshari (Iran), political analyst and human rights advocate, writer.


Hassan Zarezadeh Ardeshir (Iran), journalist.


Ali Ashraf Darvishian (Iran)writer.


Roozbeh Mir Ebrahimi (Iran) editor, journalist, writer.


Ensaf Ali Hedayat (Iran), journalist.


Shahram Rafizadeh (Iran), investigative journalist and blogger, poet, literary critic.


Arash Sigarchi (Iran), journalist and blogger.


SS Ali (Iraq), university professor and literary commentator.


Peter Makori (Kenya), reporter.


Lydia Cacho (Mexico), freelance writer.


Pedro Valdez Bernales (Peru) journalist.


Gilbert Rwamtwara (Rwanda), radio journalist.


Do Nam Hai (Vietnam), principal organizer of the Democracy and Human Rights Alliance.


Le Chi Quang (Vietnam), lawyer and democracy activist.

Nguyen Chinh Ket (Vietnam), writer and human rights activist.


Nguyen Khac Toan (Vietnam), human rights activist, writer.


Nguyen Van Dai (Vietnam), human rights lawyer, writer.


Nguyen Vu Binh (Vietnam), writer.


Pham Que Duong (Vietnam), military historian, editor and writer.


Tran Khai Thanh Thuy (Vietnam), novelist and journalist.


Zakeus Chibaya (Zimbabwe), journalist.
Survived specimen of "Rerum per Octennium in Brasila" (History of events during eight years in Brazil). Joan Blaeu. 1647. National Library of Poland.

In October 1944, the Germans attempted to burn this book during the destruction of Warsaw. This campaign by the Germans included the looting and destruction of buildings, the mass shootings of civilians, and the destruction of the city's cultural heritage and treasures. This act of retaliation by the Germans preceded their defeat in World War II.