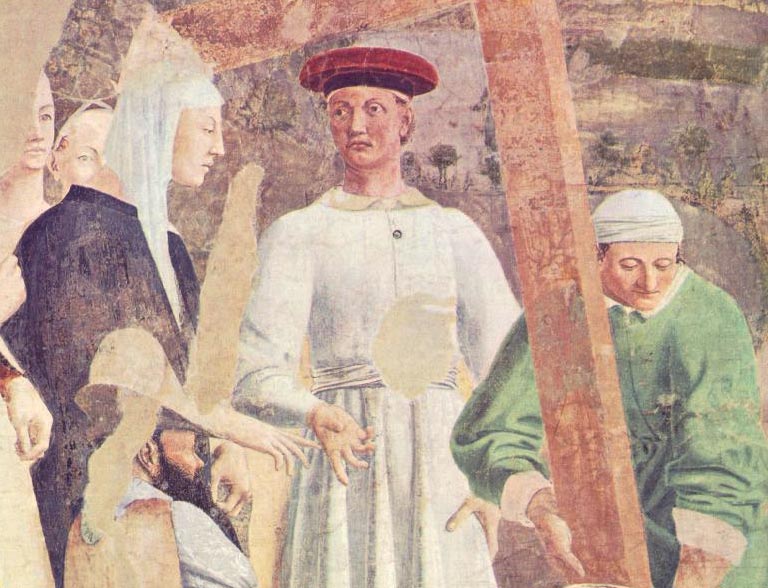 The history of the true cross. Piero della Francesca. ca. 1447-66, Basilica of San Francesco, Arezzo [detail] self-portrait of the artist from the panel: Finding of the True Cross.
Piero della Francesca was an Italian artist who also was an accomplished mathematician and geometer. His mathematical knowledge influenced his art as evidenced by his use of foreshortening, geometric forms and innovative perspectives.
The history of the true cross is a series of murals in the Basilica of San Francesco in Arezzo painted by Piero della Francesca. It is his largest and arguably his finest work, displaying his mastery of perspective, color and composition.
The thematic source is the tree from the Garden of Eden which later becomes the wood for the cross of the crucifixion [see index of murals, right column]. Francesca's cycle includes a depiction of the annunciation, an event not traditionally associated with this series.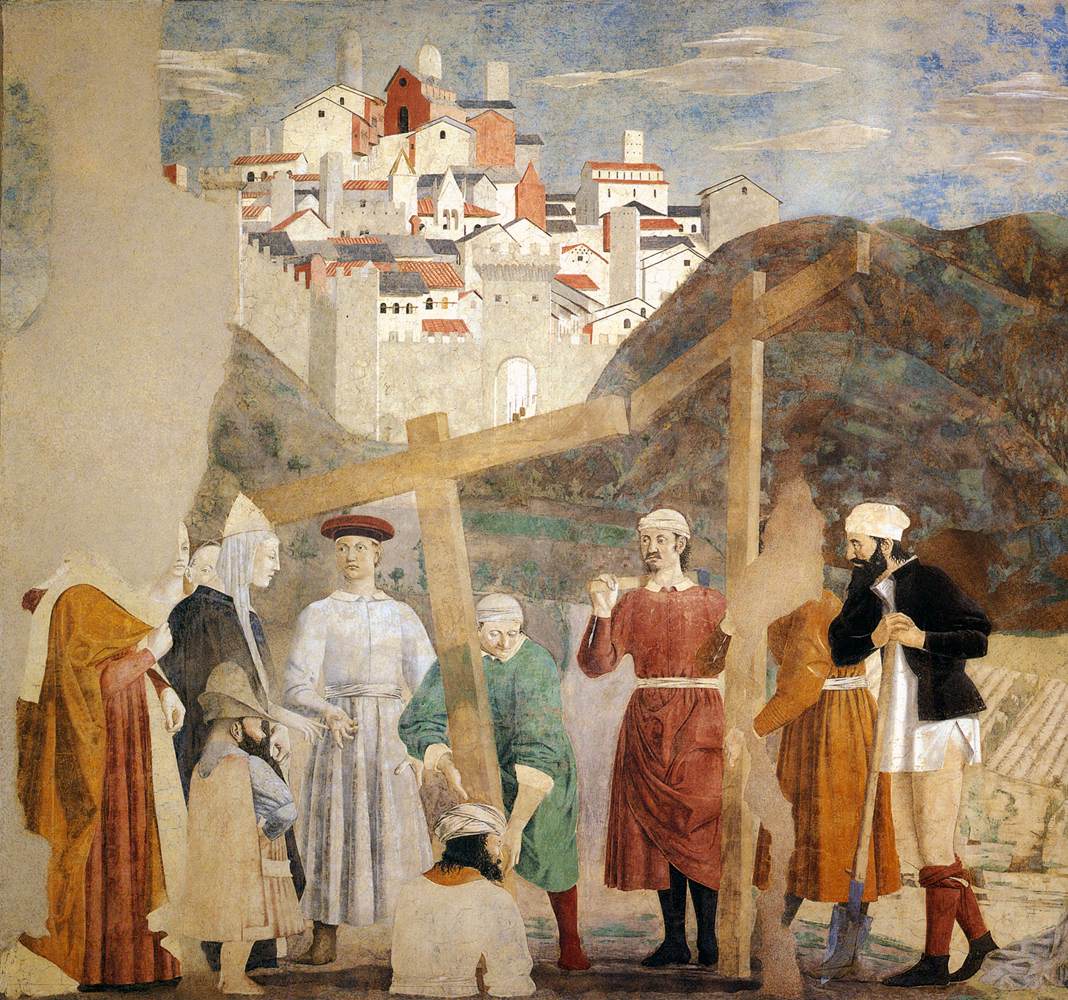 THE HISTORY OF THE TRUE CROSS
MURALS INDEX

I: Garden of Eden: the tree of the knowledge of good and evil

II: The prophets; Queen of Sheba and King Solomon

III: The life of Christ: the annunciation and the crucifixion [unknown artist, hung separately over the altar]

IV: The reign of Emperor Constantine

V: early Byzantine Empire

VI: End of Time. Last Judgement [outside the chapel, unknown artist]

.

.