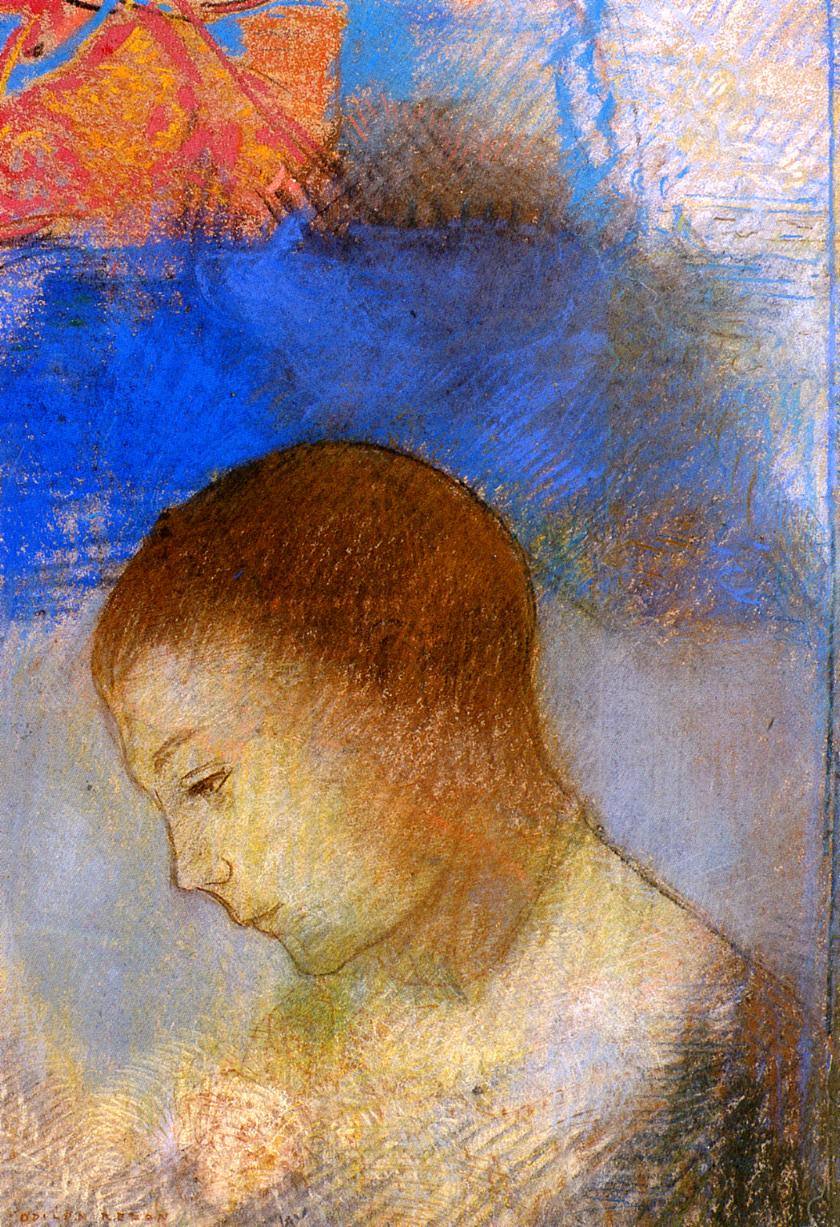 Ari in profile.


THE FAMILY OF ODILON REDON
I forsake the black more and more. Between us, it exhausted me a lot. Odilon Redon (1840-1916) in a letter to Emile Bernard (1895)
Odilon Redon and Camille Falte, his wife, had their first child, Jean, in May 1886. When Jean died the following November, the acutely sensitive and artistic Redon entered a prolonged period of depression and spiritual crisis. His melancholy further deepened during a serious illness in the mid-1890's.
His artwork from this ten year period (1886-1895) provides an intimate window into his healing, as he moves from macabre-themed charcoal sketches to mythological and floral works bathed in luminous color. Some art historians credit the birth of his second son Ari in 1889 as being an important factor in Redon's eventual recovery.