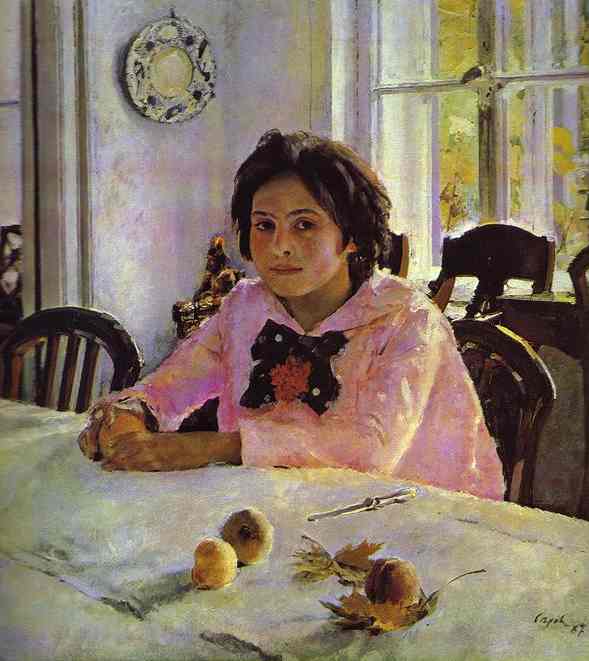 The girl with the peaches: portrait of Vera Mamontova. Valentin Serov. 1887. Tretyakov Gallery, Moscow.


THE GIRL WITH THE PEACHES: PORTRAIT OF VERA MAMONTOVA (VALENTIN SEROV)
Every child is an artist. The problem is how to remain an artist once we grow up.
Pablo Picasso (1881-1973), painter and sculptor
With this portrait, Valentin Serov (1865-1911) bridged Russian art to French Impressionistic technique and launched Russian Impressionism.