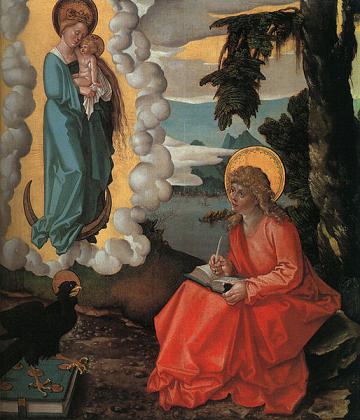 Saint John on Patmos. Hans Baldung Grien. 1511. Metropolitan Museum of Art, New York.


SAINT JOHN AT PATMOS
This painting uses as its source a vision of the Virgin Mary described in Revelation 12:1 of the New Testament: A great and wondrous sign appeared in heaven: a woman clothed with the sun, with the moon under her feet and a crown of twelve stars on her head.