The Buddha. Odilon Redon. 1905. Musée D'Orsay, Paris.
The Buddha was on a mountain teaching when he picked a flower and held it up silently. All the disciples watched with bewilderment until one, Mahākāśyapa, began smiling.
Then the Buddha said, I have the true Dharma eye, the mind of Nirvana, the true form of no-form, and the flawless Dharma gate of the teaching. It is not established upon words and phrases. It is a special transmission outside tradition. I now entrust this to Mahākāśyapa.
In this famous teaching of the flower, the Buddha teaches that enlightenment is beyond theories and teachings, and is possible through the immediate experience of Life.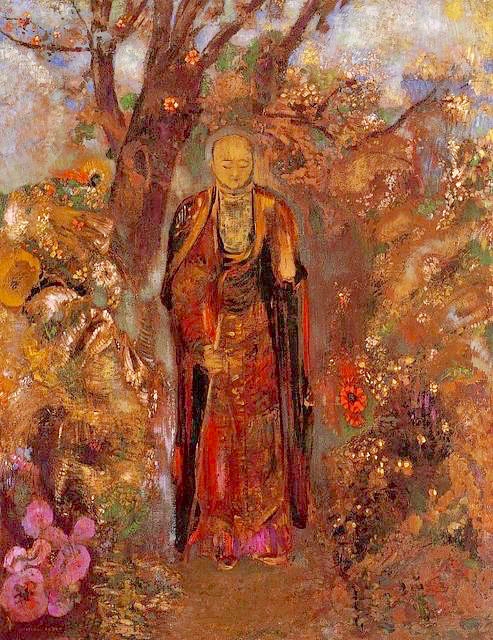 Buddha walking among the flowers. Odilon Redon. 1905. Private Collection.
In the early 1900's, Redon created five portraits of the Buddha: Buddha in his youth (1904), Buddha walking among the flowers (1905), Buddha (1906, 1908), and The Buddha (1905).